THE BEST TOTE YOU WILL EVER CARRY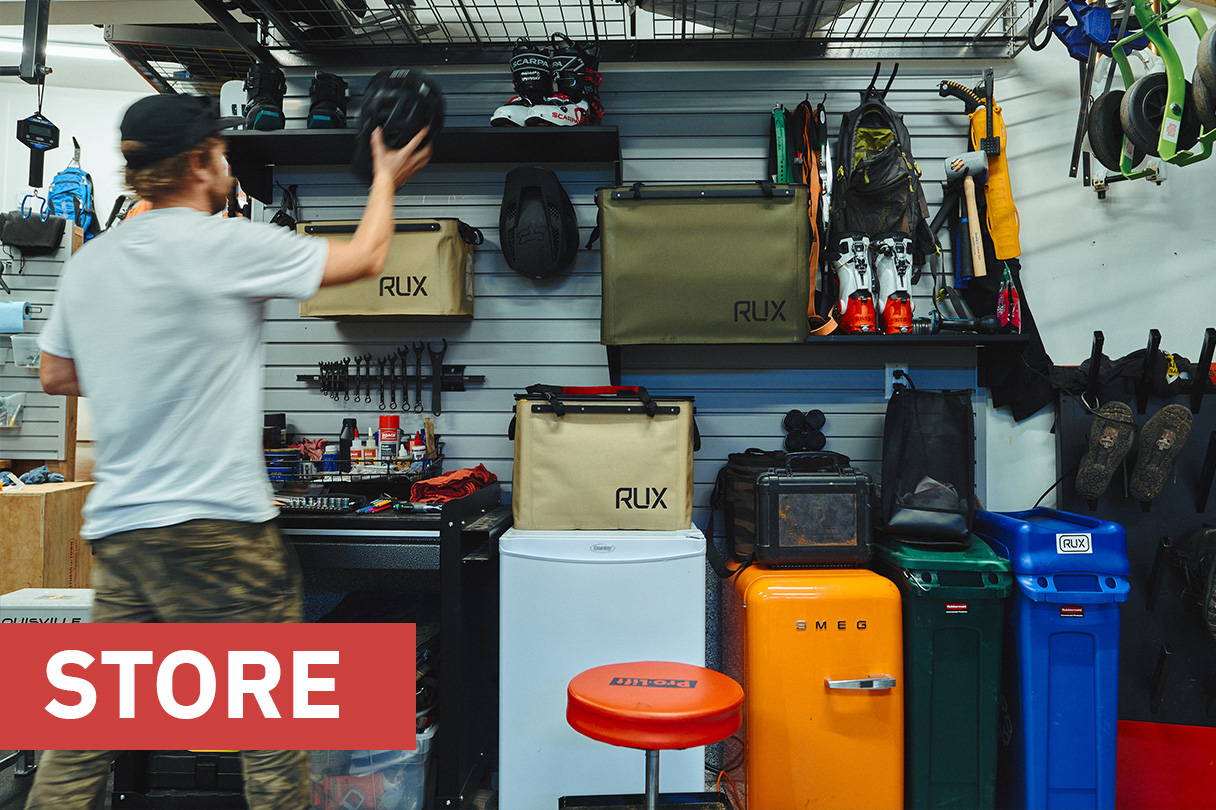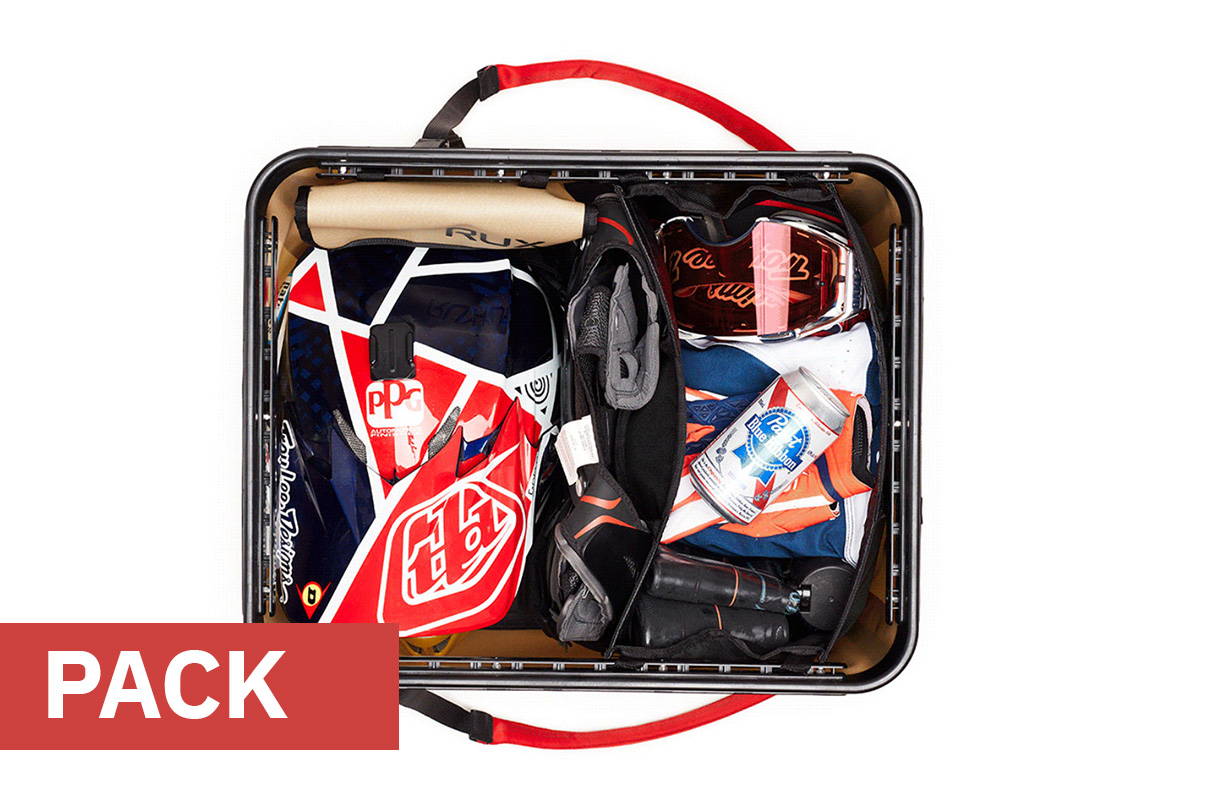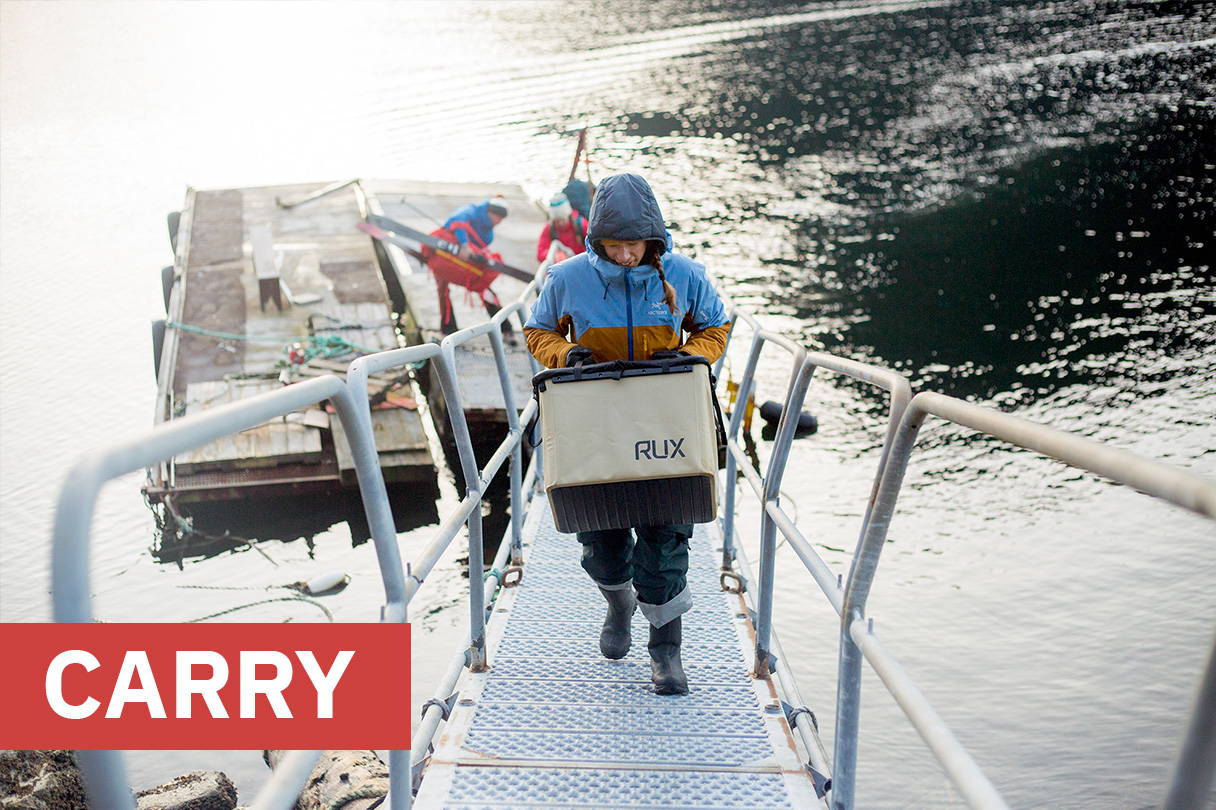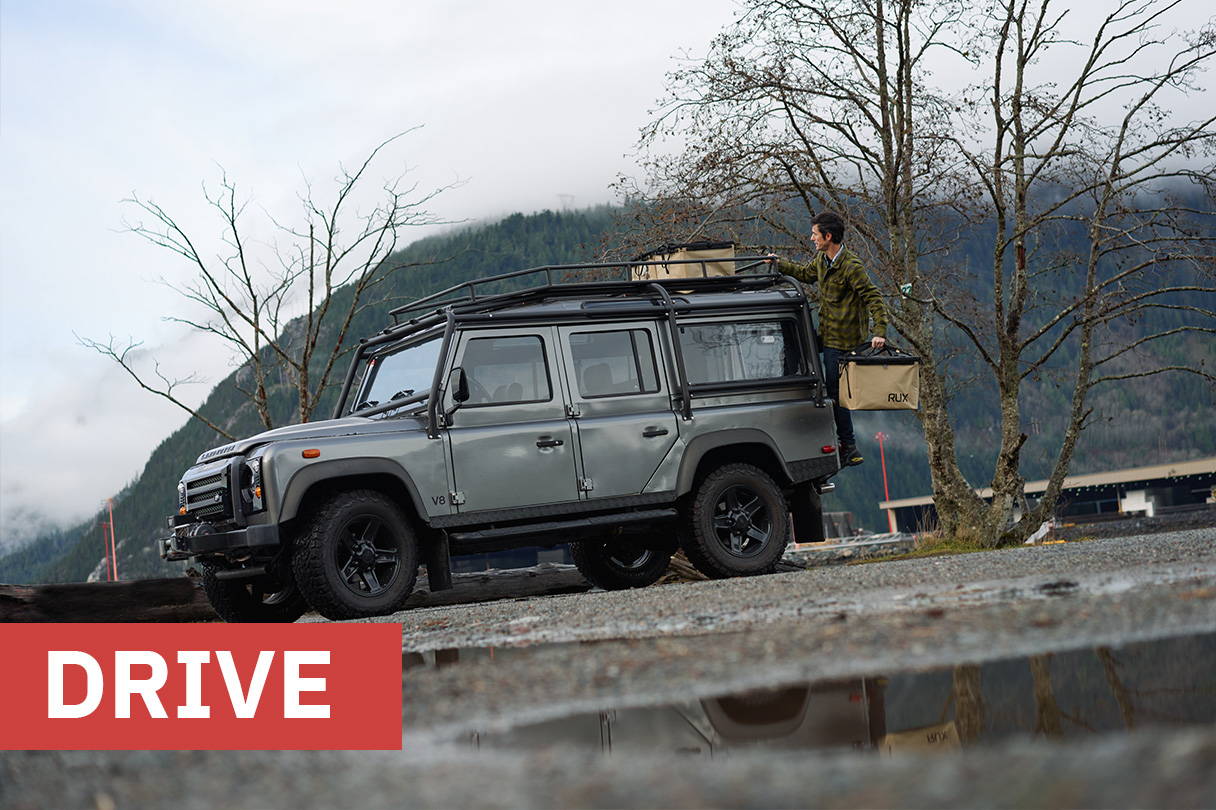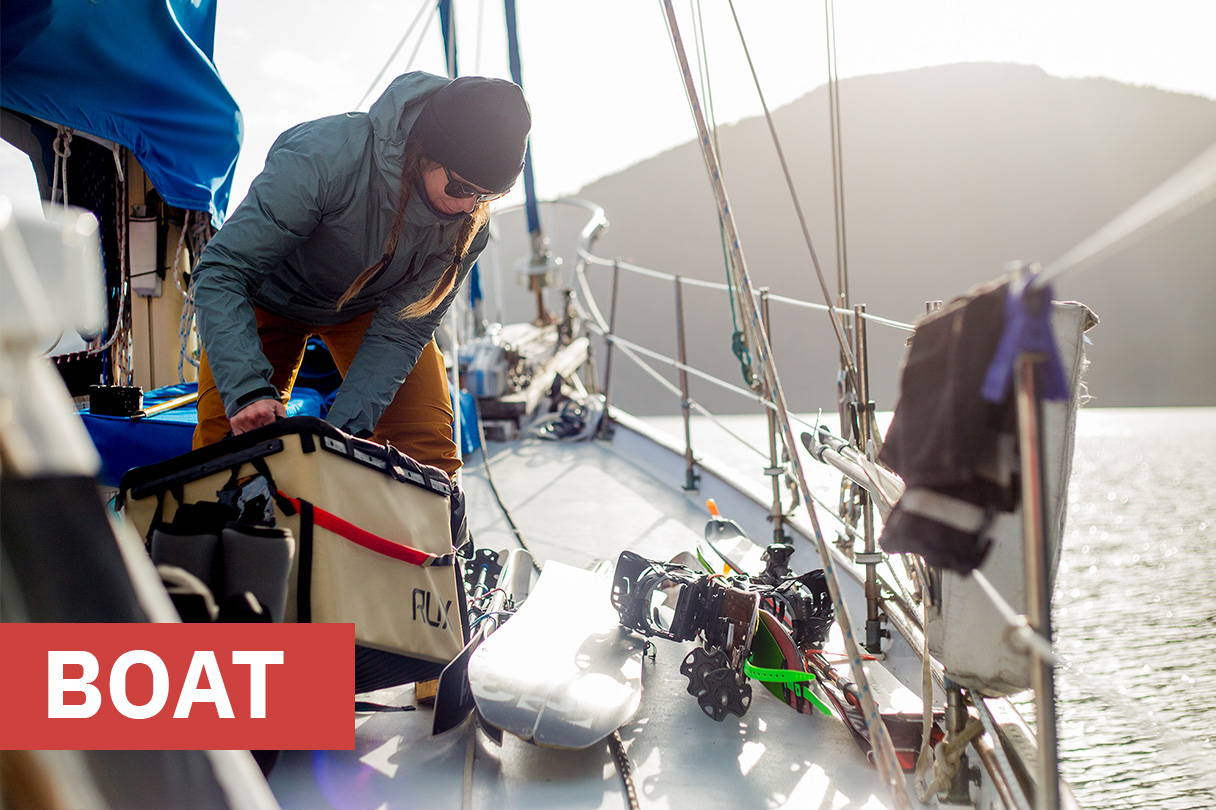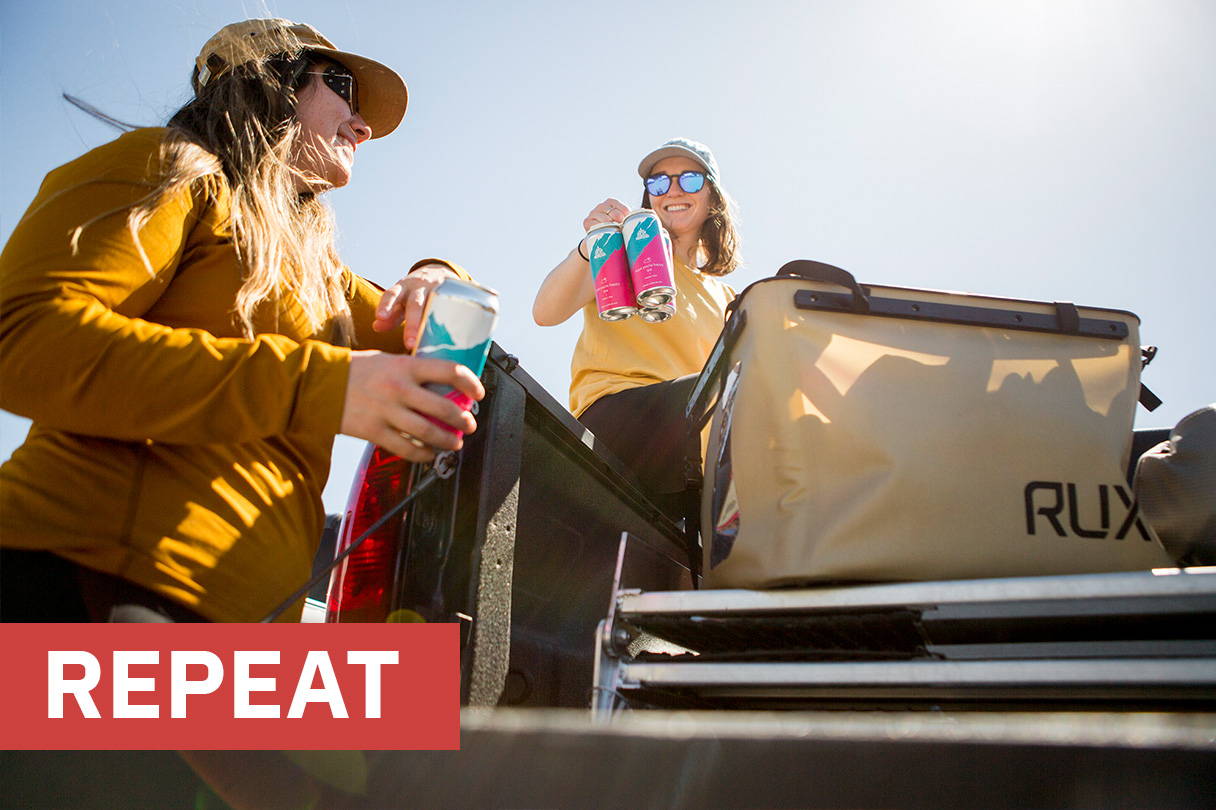 THE NEW ALL-IN-ONE SYSTEM TO PACK, MOVE, AND USE YOUR GEAR.

Fast, adaptable, weatherproof.

Garage to the beach. Truck to the trailhead.

Ready when you need it. Just grab 'n go.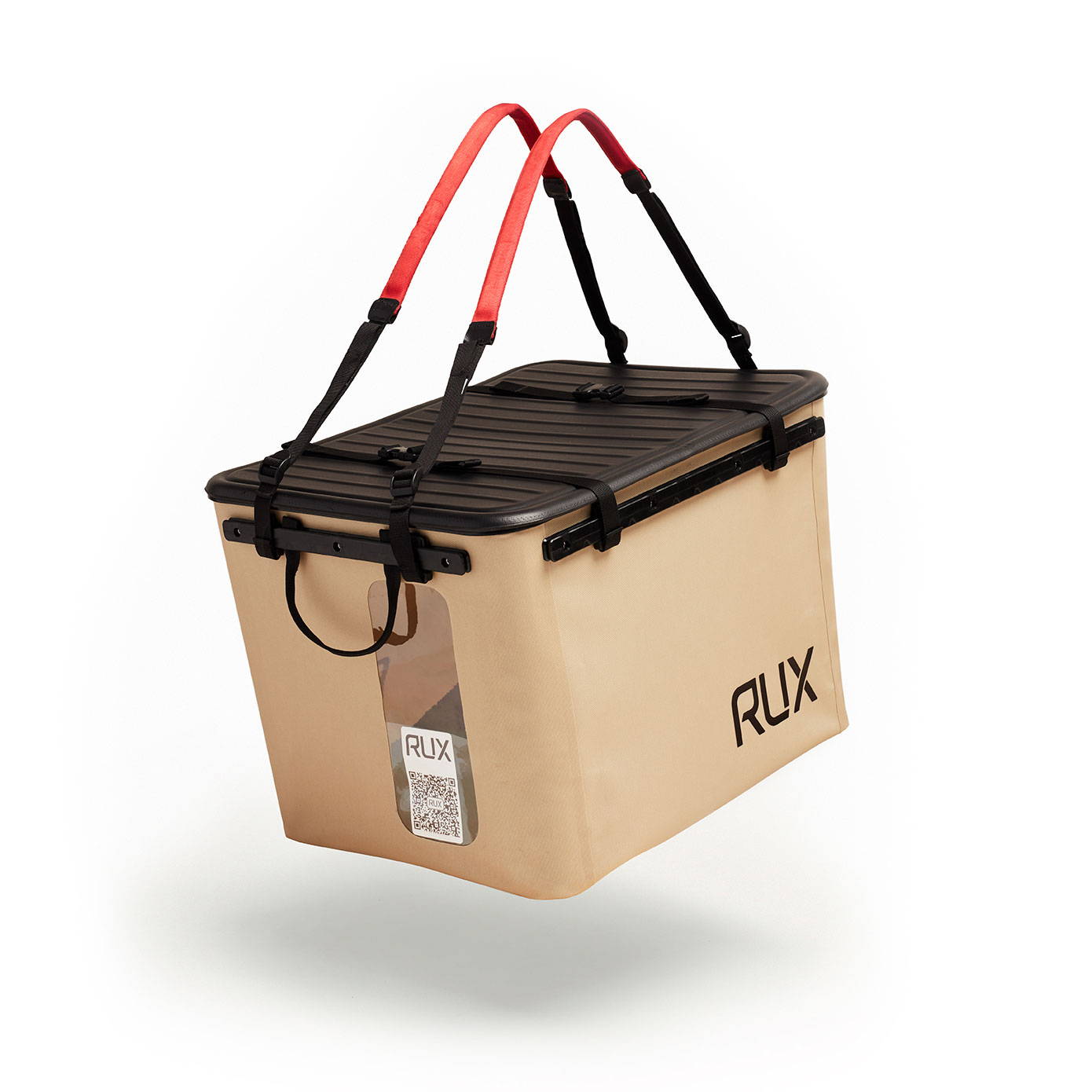 "With its modular carry style, you can take this to any corner of the earth your comfort level will allow."
RETAIL READY.
Get in on the ground floor with an exiciting and clear brand with a highly functional and multi-use product

EASY MERCHANDISING
1 Product, 2 Colorways, 4 Accessories. End-cap, peg, or shelf ready. Simple and easy to sell.

ASSETS
Launch with a full suite of turnkey photo and video assets to drive your customer's awareness.Product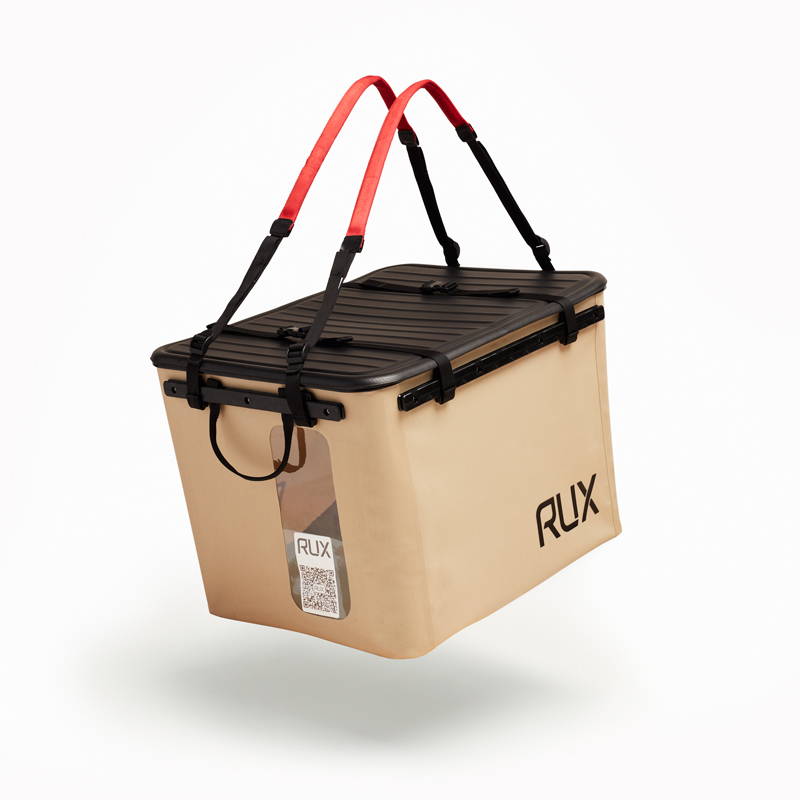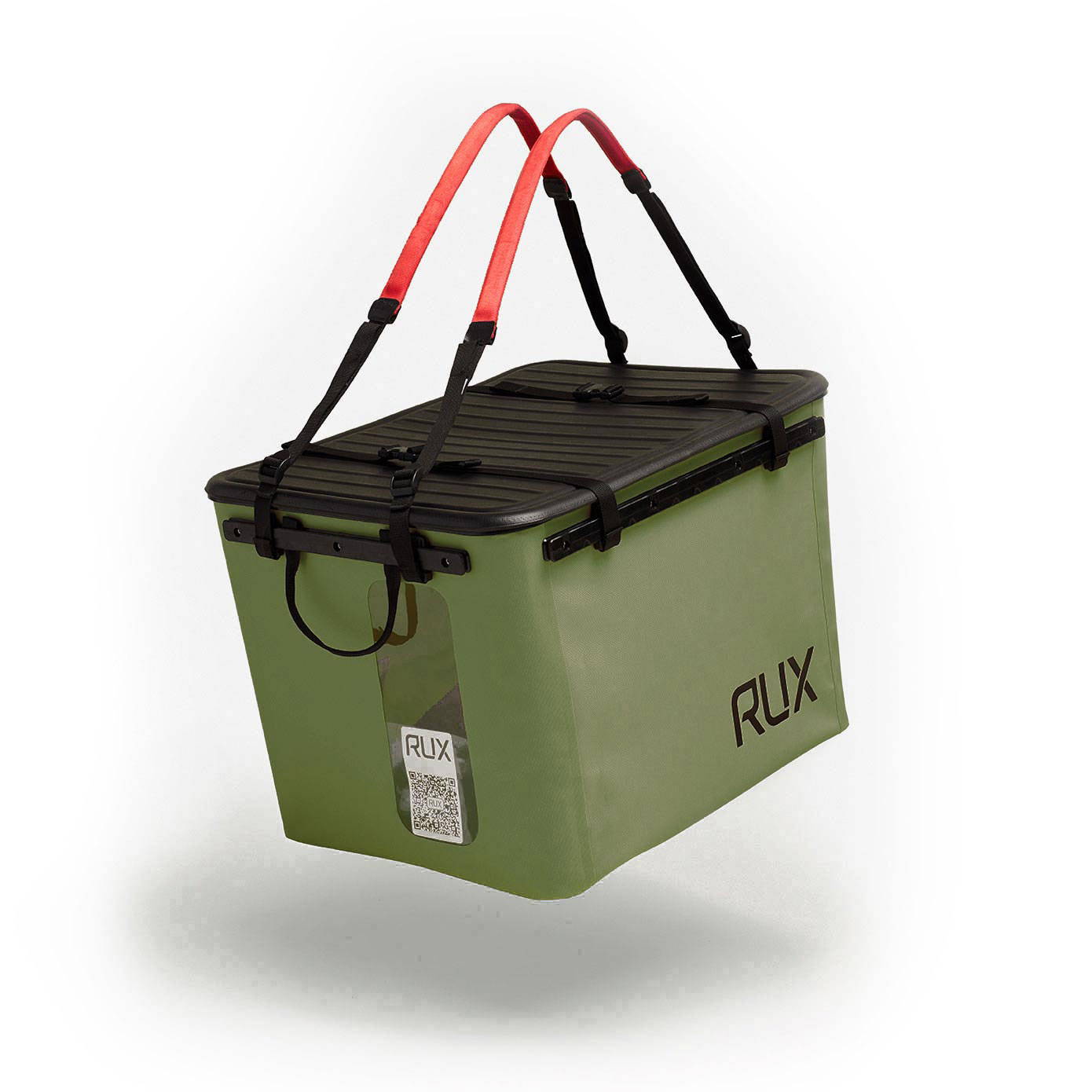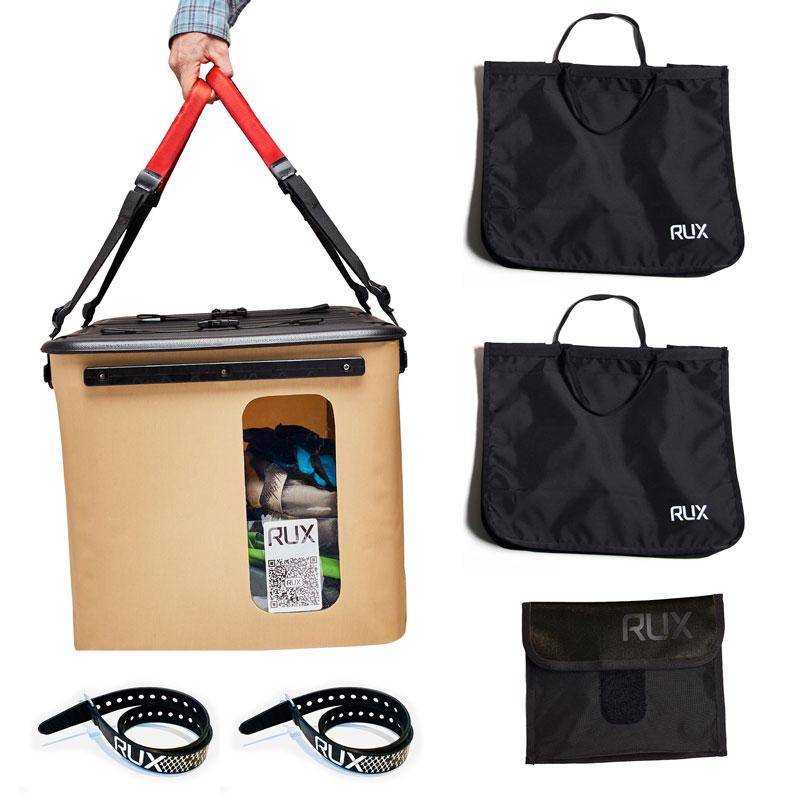 IF A GEAR CASE, A TOTE AND A DUFFEL BAG MADE A LOVE CHILD, THEY'D MAKE RUX.
RUX is a compressible, weatherproof bag with a wide rigid opening for easy gear access, a stowable lid to secure your gear, and modular straps for easy carry.
Every RUX comes standard with lid, handle straps, and shoulder straps. The clear window allows you to see contents, the boxlike shape yields max packing efficiency, and the utility rails make for infinite versatility and future potential.
Volume:
70L
​
Empty weight:
4.4 lbs / 2 kg
Dimensions (WxLxH):
15.7 x 19.5 x 13.8 inches / 40 x 50 x 35 cm
Load Limit: 50 lbs / 22.6 kg

One RUX For All // No need for separate duffels, bins and totes.Less repacking, more doing.

Space Saver // Compresses to 3"/8cm. Pops up to 14"/35cm. Squeeze it into tight spaces or pack it flat when not in use.
Grab 'n Go // Multiple ways to carry. Ready to move.
Transport // Latch it to racks, rails, boats, more. With you every step of the journey.
Weatherproof // Keeps water out, or in. Durable waterproof materials.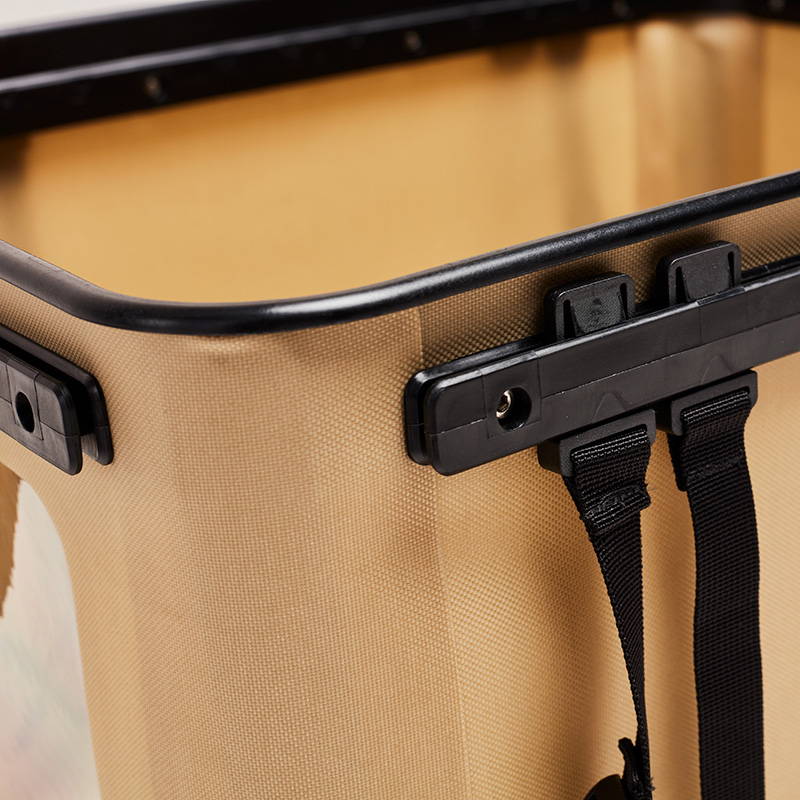 Right now, demand for RUX far surpasses inventory supply. After crowdfunding in 4 minutes and pre-selling out of second production inventory, RUX is retail ready. This is your invitation to join us on the ground floor and secure your inventory today. Let's ride the launch momentum together.

Next shipment expected March 1, 2022. First shipment pre-sold out 3 months in advance. Second shipment (August) now sold out. Reserve your RUX inventory today.

PRICE. Base wholesale
TERMS. Pay at invoice
SHIPPING. Expected March 2022
BENEFIT. No strings attached
MINIMUM. 8 (2 case packs per color)

PRICE. Base wholesale less 5%
TERMS. Pay Now
SHIPPING. Priority Ship March 1 2022
BENEFIT. Lock in pre-order discount
MINIMUM. 8 (2 case packs per color)
PRICE.
Key Account (Base less 10%)
TERMS. 30 day dating upon approval
SHIPPING. First available Feb/March
BENEFIT.
Best Net Pricing and Terms
MINIMUM. 48 units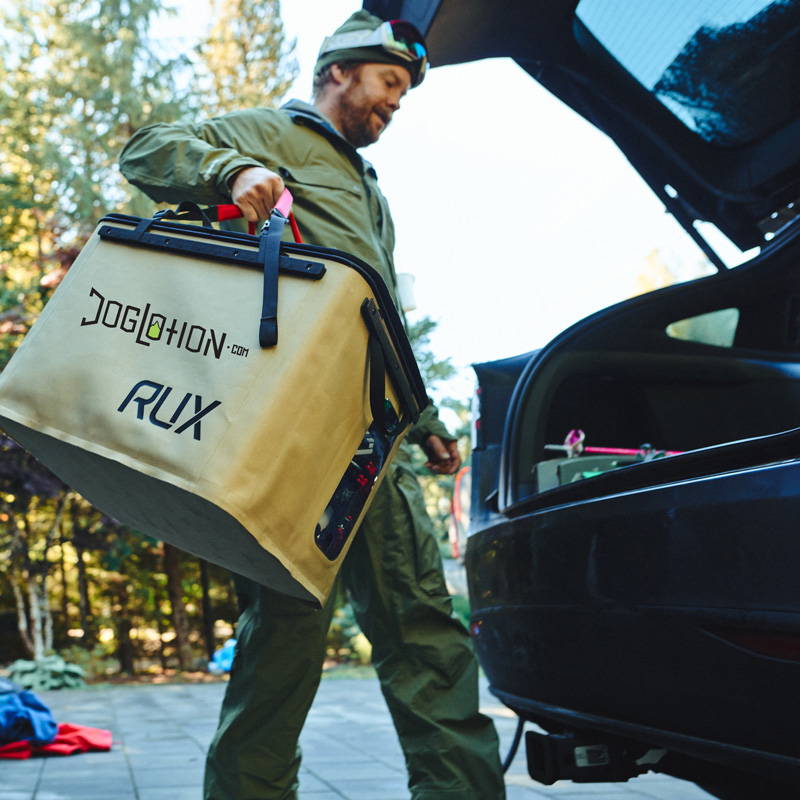 We're brand new. Your co-branded RUX will likely be the first RUX your customers encounter. Leverage this opportunity for strong brand association with a new product category.


PRICE. See separate price list
TERMS. 50% to initiate order. 50% for delivery.
SHIPPING. Timing TBC.
BENEFIT. Brand affiliation. Launch with us.
MINIMUM. 96 units

RUX is a small team of passionate and creative individuals with extensive outdoor product design experience and a successful start-up track record. We're thrilled with how well-received our first RUX product has been, and it's just the tip of the iceberg of where we want to take this new system for mobile gear management.

We're agile and eager to pounce on opportunities as the arise. Don't be shy. If you've got ideas or just questions about RUX, just get in touch!