The Most Versatile Dry Bag
You asked for it. Our first production run sold out quickly. Now we're back with a further refined version of the best dry bag out there! Fast to pack, easy to carry, and compatible with our RUX system, the RUX Waterproof Bag is agile enough for use everyday, everywhere.
25L Volume
Fully Waterproof Roll-top
Lifetime Warranty
Rugged Construction
360-Degree Lashpoints
Bundle Up & Save!
Power in numbers! Add Components and build your RUX System.
SHOP BUNDLES
RUX Watersport Set
Boating, fishing, surfing? The 70L and the Waterproof Bag keep the elements out, keeping your gear bone dry.
SHOP NOW
RUX Adventure Set
The full setup for those who don't mess around with their gear. Match your RUX 70L with a new Waterproof Bag, RUX Bag and Pocket to round out your System.
SHOP NOW
GRAB & GO
The Waterproof Bag is the perfect size for over the shoulder or one hand carry, even loaded up with groceries or gear for the day's adventure.
CONNECT & CARRY
Quickly clips to the inner or outer Utility Rails on your RUX 70L for extra capacity and an efficient carry.
DIVIDE & CONQUER
Keep your wet gear separate from your dry gear with the RUX gear management system.
EVERYDAY, EVERYWHERE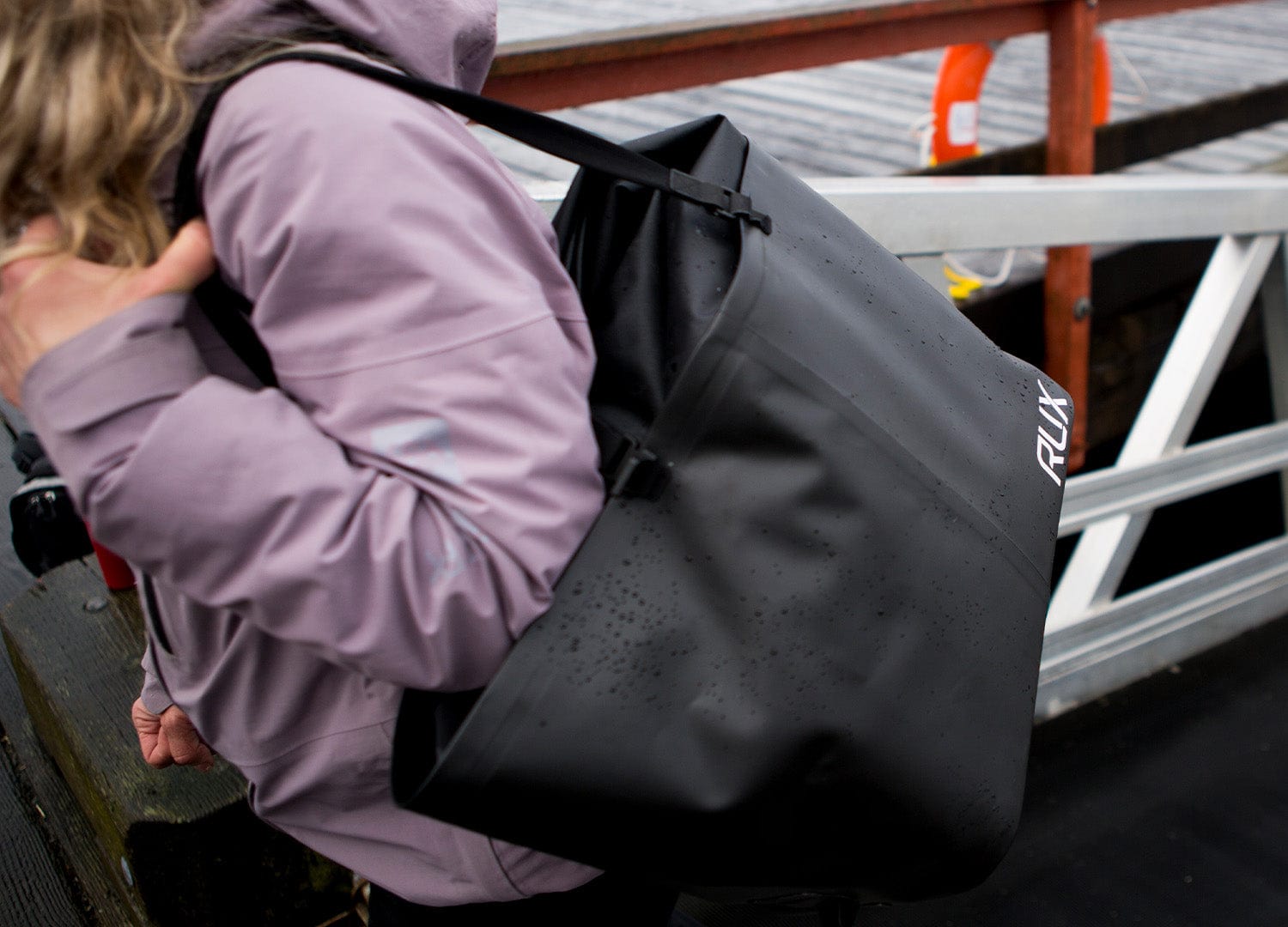 I
The RUX Waterproof Bag does it all.
II
From the market...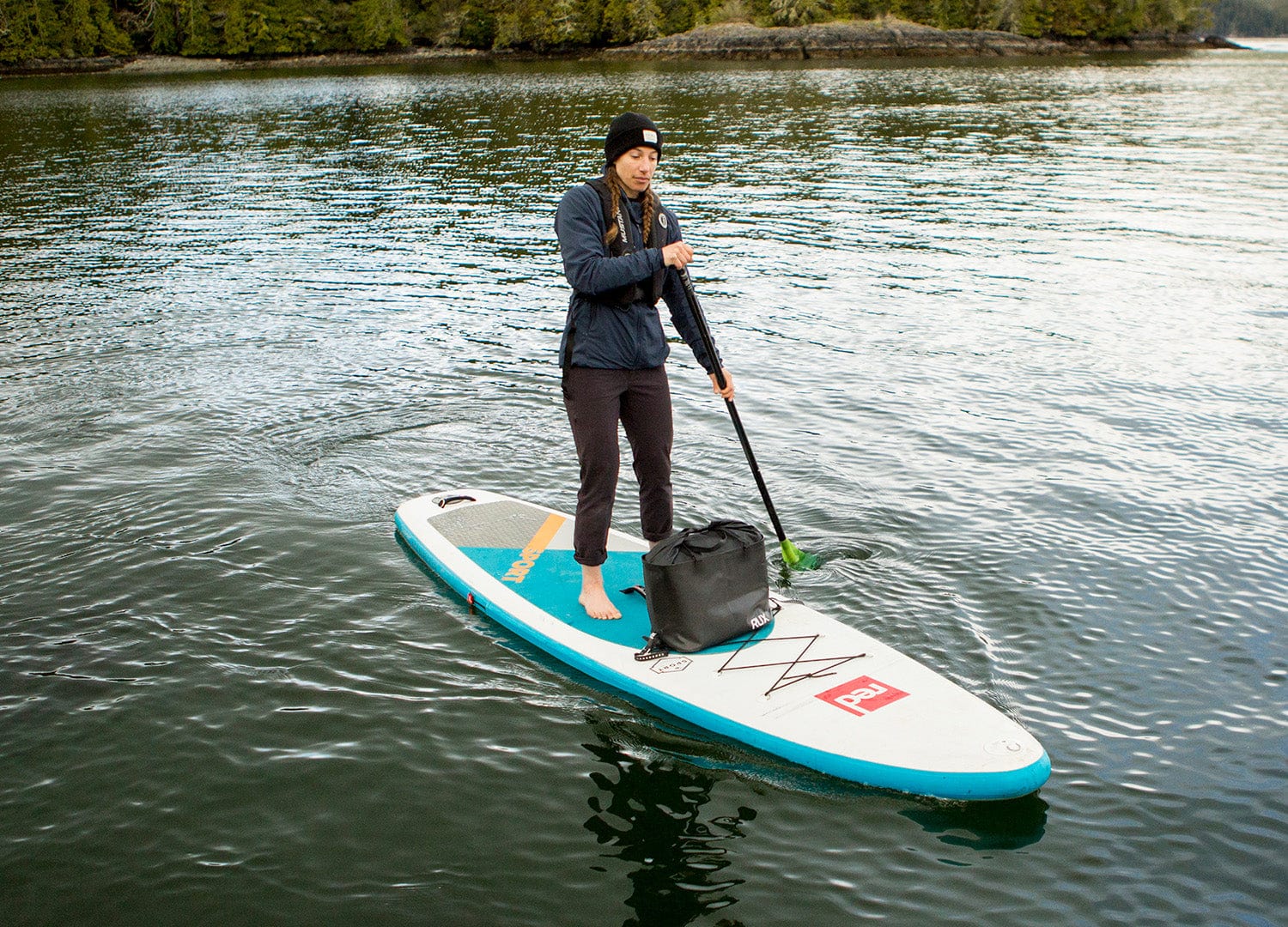 III
... to the water.
FAQ
The Bag is built with a waterproof 420D coated nylon hood / 840D main. The bag compartment is sealed with the rolltop.
The Waterproof bag has 25L (plus) volume. We say "plus" because the roll top alloes for extra storage above the lip of the rectangular cube of the bag.
The new RUX Waterproof Bags are in stock! So just like our other available products we'll ship next day.
Yes. RUX offers a lifetime guarantee on all RUX manufactured products. If any part of your RUX breaks or becomes dysfunctional over time while being used as recommended, we will repair or replace it for free. And with our modular design, we can efficiently ship you a new part without the waste or carbon footprint associated with repairing or replacing typical products. See our warranty for full details.
The Waterproof Bag's RUX buckles quickly clip to the inner or outer Utility Rails on your RUX 70L for extra capacity and easy carry.

There is room in the RUX 70L for two Waterproof Bags, efficiently dividing your gear and keeping it dry.
37cm long x 23cm wide x 29cm high OR 14.5" long x 9" wide x 11.5" high