RUX Gear Carry & Storage System
WHY
Less $#itshow packing and moving your gear. More time and space to play outside.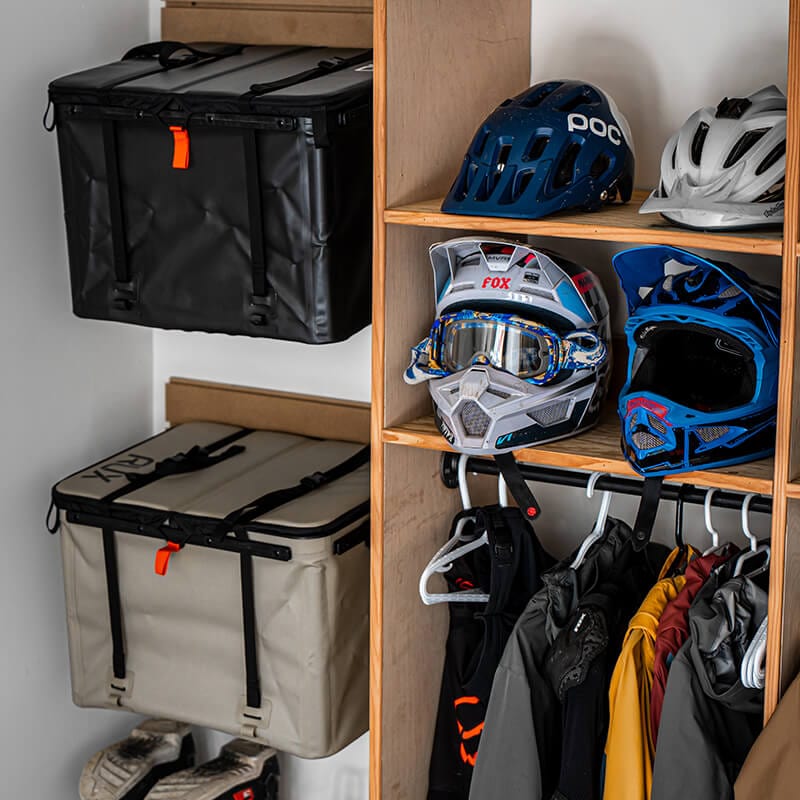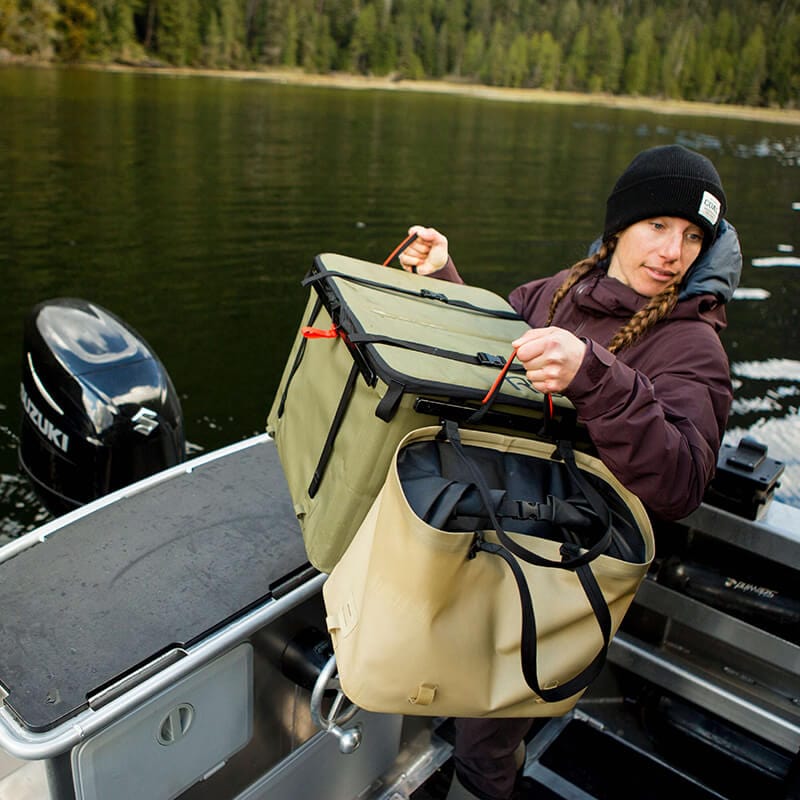 HOW
The RUX system is an all-in-one solution designed to efficiently organize, store, move and use all your favourite gear.
What's The RUX System?
The System is based on our flagship RUX 70L. A weatherproof, collapsible 70L gear carrier - consider this your gear basecamp.
The 70L features proprietary inner and outer Utility Rails that allow RUX Components to be easily attached via our RUX buckles, creating an effective way to move and use your gear.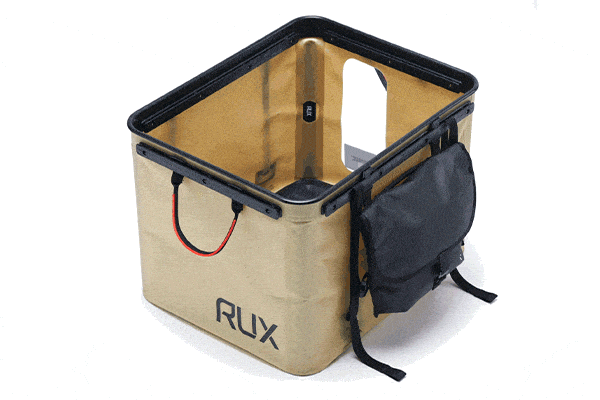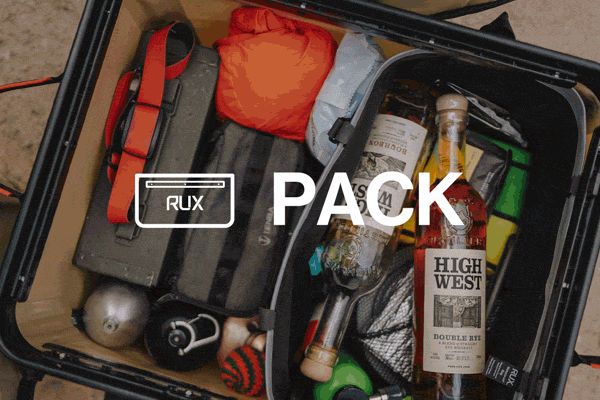 Intermodal
The RUX system (and our whole approach to design) is inspired by Intermodal Shipping.
What's that, you ask? Well, it's a transportation modality which uses standardized cargo units (insert the RUX 70L) that can be easily moved across different modes of transportation.
Instead of a shipping container on freighters, trains and trucks, we're talking RUX 70L's on or in your car, boat, van, UTV, garage or closet, and more. It keep your ready to be transported to your next beach, mountain, trail, or beyond, without having to repack it into different bags, bins, cases and shelves. Just grab n go.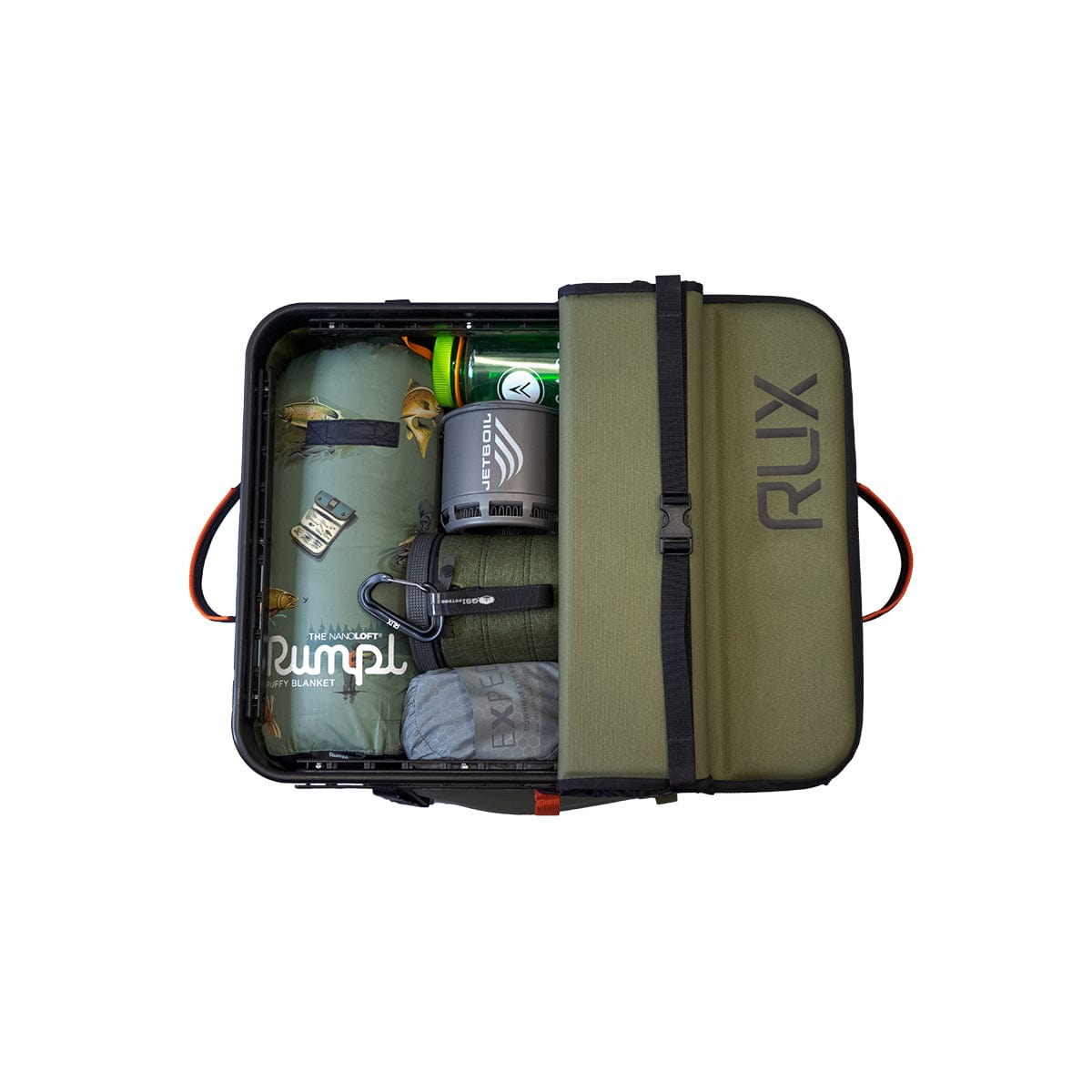 What's in the box?
Every RUX 70L comes standard with tri-fold lid and shoulder straps. The clear window allows you to see contents, the boxlike shape yields max packing efficiency, and the utility rails make for infinite versatility and future potential.
Volume: 70L​
Empty weight: 5.3 lbs / 2.4 kg
Dimensions (WxLxH): 15.7 x 19.5 x 13.8 inches / 40 x 50 x 35 cm
Load Limit: 50 lbs / 22.6 kg